X-TRONIC 3000 SERIES - MODEL #3010-XTS VARIABLE POWER 70 WATT SOLDERING STATION WITH EXTRA HEATING ELEMENT AND SPONGE, BRASS SOLDERING TIP CLEANER INCLUDED WITH A SUPPLY OF FLUX IN THE BOTTOM OF THE CAN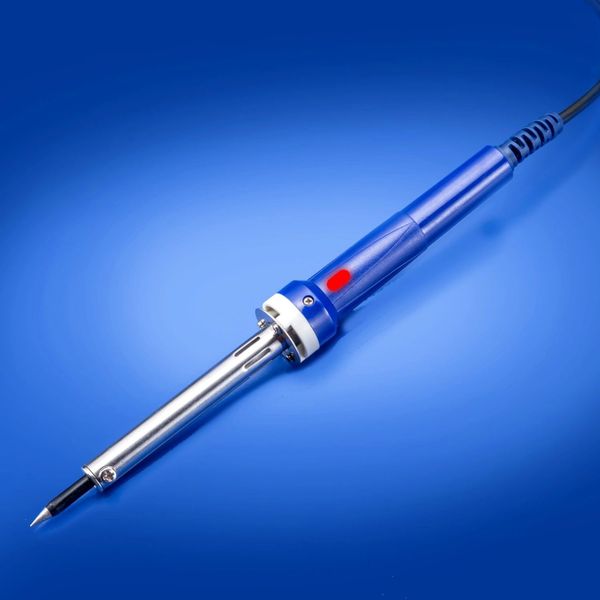 X-TRONIC 3000 SERIES - MODEL #3010-XTS VARIABLE POWER 70 WATT SOLDERING STATION WITH EXTRA HEATING ELEMENT AND SPONGE, BRASS SOLDERING TIP CLEANER INCLUDED WITH A SUPPLY OF FLUX IN THE BOTTOM OF THE CAN
Kit Includes: 70 Watt Soldering Iron, Brass Sponge Cleaner with Flux & Extra Heating Element

Soldering Iron: 70 Watt Output - Temperature Range 392°F ~ 932°F/200°C ~ 500°C

Soldering Iron Temp Stability: ±3.6°F/2.0°C - Working Environment: 0°F ~ 122°F/ 0°C ~ 50°C

This Unit also Features a Side Mount Solder Roll Holder With Spindle

100% - 1 YEAR FIX/REPLACE GUARANTEE SHIPPED FROM X-TRONIC INTERNATIONAL, INC. - LINCOLN, NE




Product Description

We have had a lot of consumers ask us if we would come out with a High Quality - Low Cost Stand Alone Soldering Station. After a year of R&D/Testing on this unit, we are now introducing our X-Tronic 3010-XTS Model to the USA Market with some Very Nice Features. This unit is a 70 WATT Soldering Station with a Very High Quality Soldering Iron. You will also find the Normal Cleaning Sponge, but we have also added a Brass Sponge Cleaner with a Supply of Flux below the sponge to this unit which we think all who purchase this unit will appreciate very much. This new X-Tronic Unit is of the same High Quality as all of our other units and also carries the same 1 Year - 100% Guarantee. Please note that the roll of solder that shows in the photos does "Not" come with the unit.