SeaSonic S12II 520 Bronze 520W ATX12V V2.3 / EPS 12V V2.91 80 PLUS BRONZE Certified Active PFC Power Supply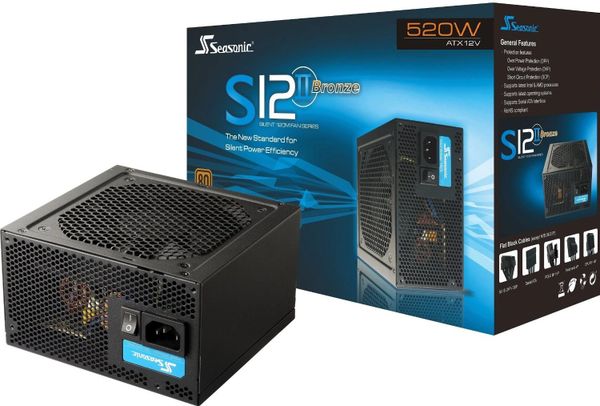 SeaSonic S12II 520 Bronze 520W ATX12V V2.3 / EPS 12V V2.91 80 PLUS BRONZE Certified Active PFC Power Supply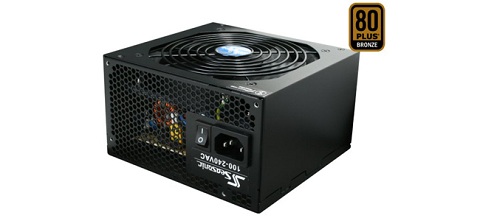 SeaSonic USA S12II 520 Bronze

Today, Sea Sonic Electronics launches the S12II "Bronze" Series - the updated version of the award winning S12II Series - to meet the growing demand for high efficiency and yet price-competitive power supplies.

The S12II Bronze Series achieves the 80 PLUS® Bronze standard of at least 82%, 85% and 82% power usage efficiency at 20%, 50% and 100% operating loads respectively. This, combined with Active Power Factor Correction, enables the S12II Bronze to reduce energy waste, boost power efficiency and more importantly, reduce energy costs for you.

In addition to the efficiency upgrade, the S12II Bronze Series maintains the strong foundations of the S12II series. Important features such as the stable and proven Double Forward Converter circuit design, the industry-leading Smart and Silent Fan Control (S2FC) and the use of high reliability, Japanese-brand capacitors are all carried forward in the "Bronze."

The S12II Bronze Series, similar to its predecessors, is available in the standard ATX form factor and in wattages that are most common for a PC system. In addition to the all-in-one cabling design, the 520W and 620W models come with additional EPS connectors for IPC and server systems, and supports both 6P and 8P PCI-E connectors for the most current and high-end dual graphic cards.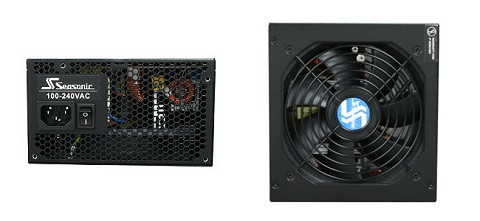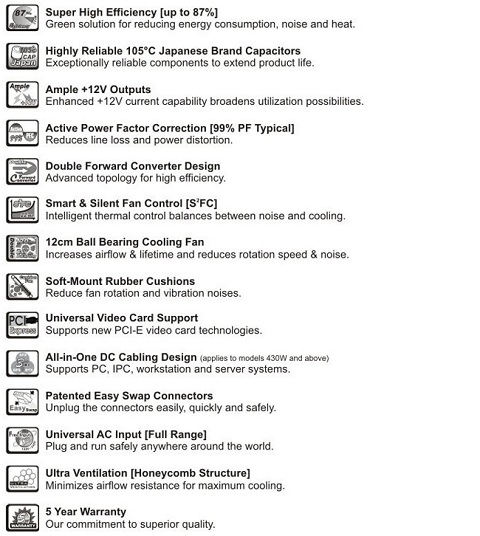 1. AC Input and DC Output Voltages (100V ~ 240V, 50Hz / 60Hz )

2. Wire Configuration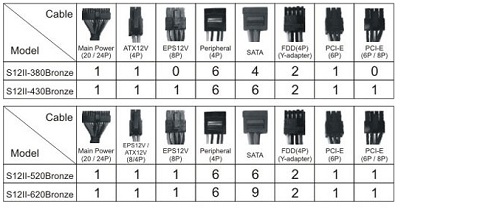 3. Dimensions (HxWxD): 86mm x 140mm x 150mm
4. Total Protection
Over Voltage / Over Power / Short Circuit Protection
Total protection for your power supply, your system, and you.
5. Operating Environment
Operating temperature: 32°F to 122°F (0°C to 50°C). Relative Humidity: 20% to 80%.
(The rated power will reduce from 100% to 80% from 104°F to 122°F (40°C to 50°C)