Cooler Master Wave Stand - Apple iPad 4, iPad Mini Stand for Desk, Kitchen – Silver WAVE STAND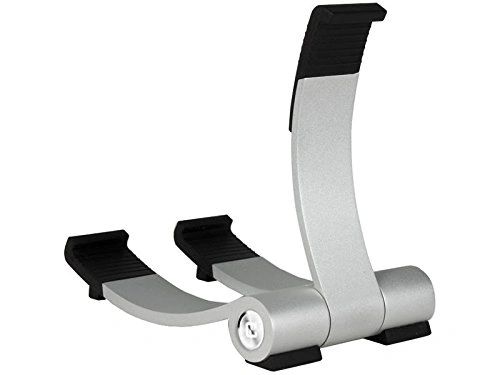 Cooler Master Wave Stand - Apple iPad 4, iPad Mini Stand for Desk, Kitchen – Silver WAVE STAND
Anti-scratch rubber
Collapsible tablet stand
Easy cable management
Compatible with all Apple iPads and most tablets

Wave Stand is constructed from high quality aluminum. It is a foldable universal tablet stand that is designed with a dial wheel function for quick adjustment. The central arm is easily adjusted to meet a user's needs. Through this, PC users will be able to find a viewing angle that is similar to their home screen. This allows a user to have the ability to achieve a natural view in landscape or portrait orientations.




Stylish, Durable Stand Wave Stand is constructed from premium aluminum, and fits your tablet in style. It is compatible with iPad, iPad2, Xoom, Flyer, and most tablet PCs.
Support Table PC in Landscape and Portrait Orientation Wave Stand supports tablet PC from 0° to 135° so you can always find a comfortable viewing angle – either in landscape or portrait orientations.
Slim and Foldable for Convenient Storage Easily adjust the viewing angel with the dial wheel, and fold flat the stand when not in use for easy storage.