C2G / Cables To Go 39950 Trulink USB to Gigabit Ethernet Network Adapter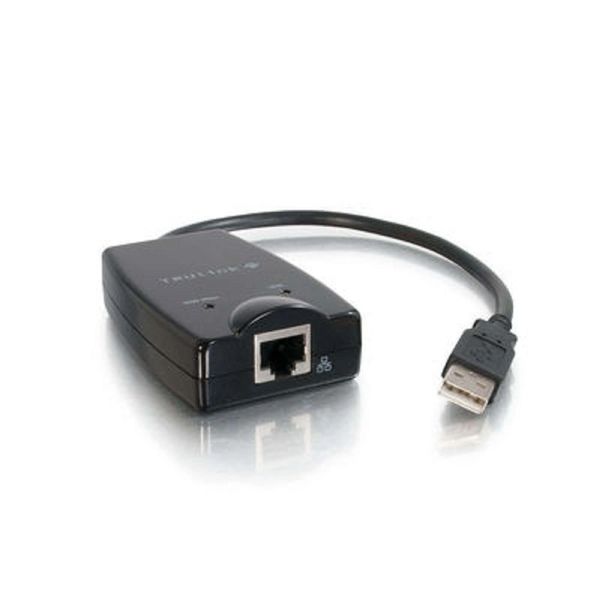 C2G / Cables To Go 39950 Trulink USB to Gigabit Ethernet Network Adapter
Convert a USB 2.0 port to a Gigabit Ethernet Connection

Adds a Gigabit Ethernet port to a computer

Designed for use with a USB 2.0 port

Auto-sensing detects the correct network speed

10 inch USB cable length




Product Description

The TruLink Gigabit USB 2.0 Ethernet Adapter is a cost-effective solution for converting an existing USB port to a 10/100/1000 Base-T Ethernet port without replacing or adding a new network card. With this adapter users can create a new network connection that allows them to connect to another network or computer without the need for a router or switch. The Auto Sensing feature detects the correct connection speed whether 10, 100 or 1000 Base-T. With speeds up to 480Mbps, file transfer between computers is fast and easy, even with large amounts of multimedia data. The adapter works on older model computers that have no Ethernet port installed, so upgrades are quick and convenient. Simply plug in the adapter and load the included software driver to get 1000 Base-T connection speeds. This flexible solution requires no external power supply.