Belkin MiXiT Home and Travel Wall Charger with USB Port - 1 AMP / 5 Watt (Black)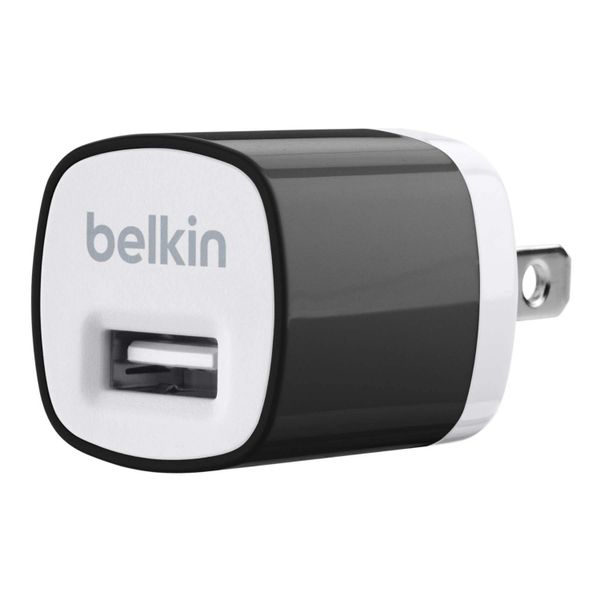 Belkin MiXiT Home and Travel Wall Charger with USB Port - 1 AMP / 5 Watt (Black)
Compatible with iPhone 5 and Lightning

This 1-amp wall charger can provide a quick charge to your iPhone 5 via Apple's Lightning connector cable (not included). The charger can also supply power to any device that charges via USB, as long as you have a USB cable compatible with the device.

Ultra-compact

Plugs into any wall power outlet

1 Amp/5 Watts

USB connection

Use your own 30-pin or 8-pin charging cable




Product Description

Charge Quickly at Home Small but Powerful Charge your iPhone or iPod at the fastest possible speed with this charger that works in any power outlet. Comes with a 4-foot ChargeSync cable for connecting to your desktop or laptop computer. Part of the MIXITh CollectionMix it up with chargers, cables, audio and power accessories that come in a full line of hi-tech hues: Pink | Red | Blue | Green | Purple


From the Manufacturer

With the Belkin MiXiT UP Home Charger, you can charge your iPod or iPhone at home. This convenient USB adapter plugs directly into any wall power outlet and features a compact design that also makes it ideal for travel. The charger is also compatible with iPhone 5 and Lightning.